As of last month, Karen has lost 60 pounds. She's looks great and feels much better as well. Since starting the New Mayo Clinic Diet, she has achieved some major off-scale health victories which have made her—and her doctor—very happy. "I'm feeling great, my acid reflux is gone, and I'm sleeping better," she proudly stated. "But the most amazing victory is I no longer need blood pressure medication. My numbers are back in normal range for the first time in years." And because of Karen's progress, her doctor is also recommending the program to other patients.
When asked what benefits of the New Mayo Clinic Diet she liked most, Karen narrowed it down to these favorites:
The app helps her stay on track by reminding her what she needs to eat (and when).
All the meal plans are delicious and nutritious. Each plan has been successful with helping her lose weight.
She's never hungry. The meals are satisfying and keep her full.
"I never imagined I could lose the weight eating such delicious food," said Karen. "I love my new lifestyle. I feel great and even avoided knee surgery. Now I look forward to vacationing with my family and spending quality time together."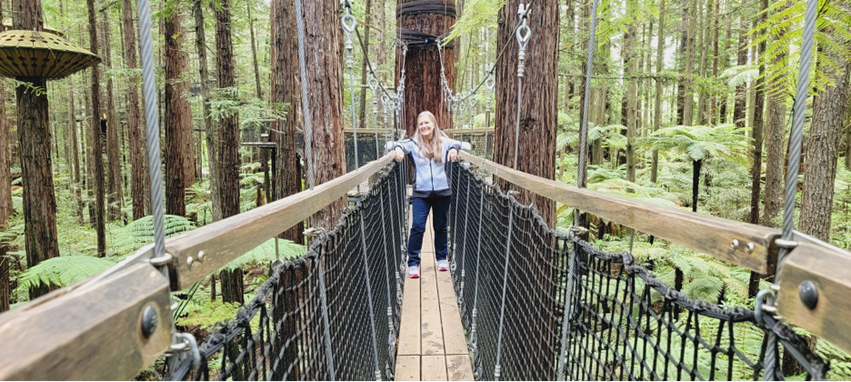 How's your mindset?
Do you have the right mindset for weight loss? Take the three-minute New Mayo Clinic Diet Assessment. This evaluation will provide you with a lot of information and set you off on the right path for weight loss.
Ready to take control of your health today? Sign up for the New Mayo Clinic Diet and—since you are starting—get 60% OFF our most popular, 12-month plan.